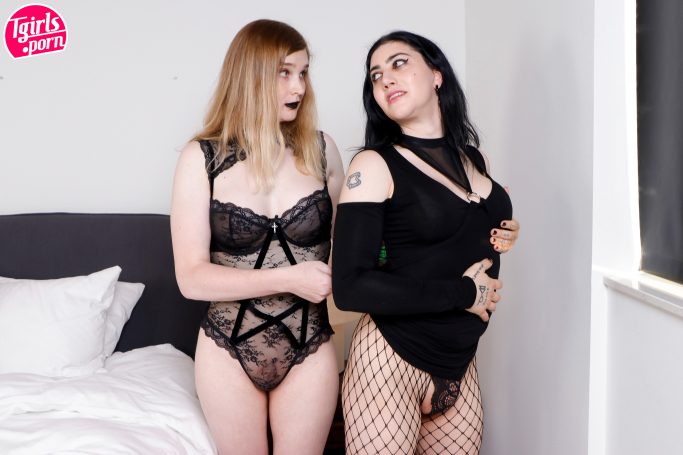 Bambi Hart has a dominant persona and likes pretty things to play with. Jade Slade is just one of those pretty playthings, and she belongs to Bambi, to satisfy her every whim and desire.
Jade loves and worships Bambi's big thick cock, and when she was collared by Bambi, she knew her rightful place – open mouthed willing to accept and please Bambi's hard member at any time, and on all fours, her big ass up high to be used, prodded, teased, poked, fingered, tongued and if she was really, really good, she's feel Bambi's cock pushing slowly inside her, filling her up, penetrating her deeply and fucking her smooth hole until she could take no more… but if Bambi isn't finished, Jade will have to push herself just that little bit further to ensure she's pleased Bambi.
A hot scene from these two girls.