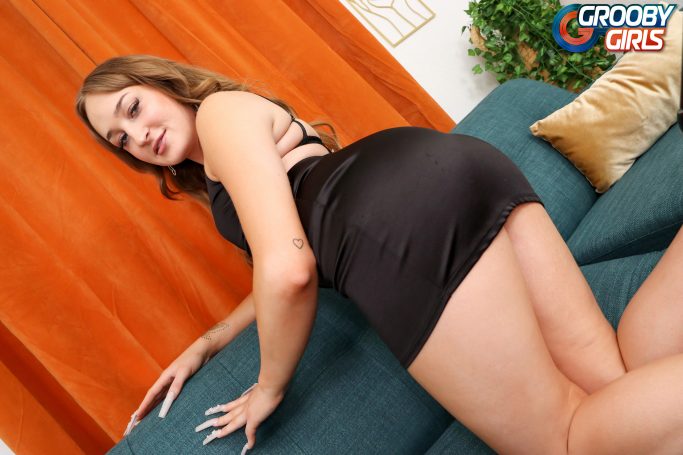 Debuting Haven on Grooby Girls (although she appeared already on Femout and Bob's TGirls) – and you have to see those sets, to see how far and how fast this very pretty girls aesthetics have developed.
Haven's got some classical good looks, and a great body to match them – she also presents herself beautifully with perfect nails, makeup and hair – and smooth all over, and that really ups her appeal to give us a model who is rising up rapidly.
Lovely budding boobs, with swollen pink nipples, long legs, sweet smile with that pink gloss and a hard shiny cock that stands out to attention.
We're looking forward to more of Haven Rose.