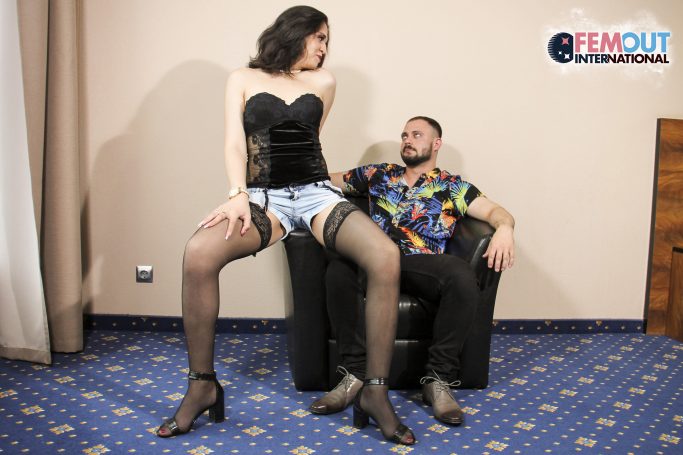 Mira was so hot after her solo shoots, she was practically begging Teodor to find her some cock.
A few phone calls later, and Alex came to the rescue and taking one look at this dark haired, red lipped beauty he was instantly hard and upon her, and eating at her sweet, smooth asshole before letting her turn attention to his cock.
This is a hot scene, with two hot performers really into each other and having some good hard sex!